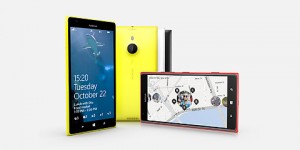 The Nokia Lumia 1520 is an extraordinary phone. Its six-inches display packs an attractive full HD display at 1080p. People using it as their daily drivers are really enjoying at full swings. If Santa didn't give you one for Christmas, you might would like to pamper yourself with this great deal from Fry's Electronics.
What's the offer? What about obtaining the Lumia 1520 just for $79  on-contract prices? It is not bad, thinking about exactly the same on-contract prices is $199.99 through AT&T. It's important to visit a physical Fry's Electronics store to utilize this deal. Put on the web site and they'll direct you to their physical stores to seize the Lumia 1520 offer at $79.99!

Fry's has a number of stores spread in various areas of the United States. California has got the highest number of Fry's stores with ample locations on either side of USA. Texas also has a number of stores that you should take a look at in main urban centers. Others may wish to look into the Fry's website for the full listing of locations.
Anybody considering obtaining the Lumia 1520 just for $79.99? Grab it TODAY!